Client: Ultima Productions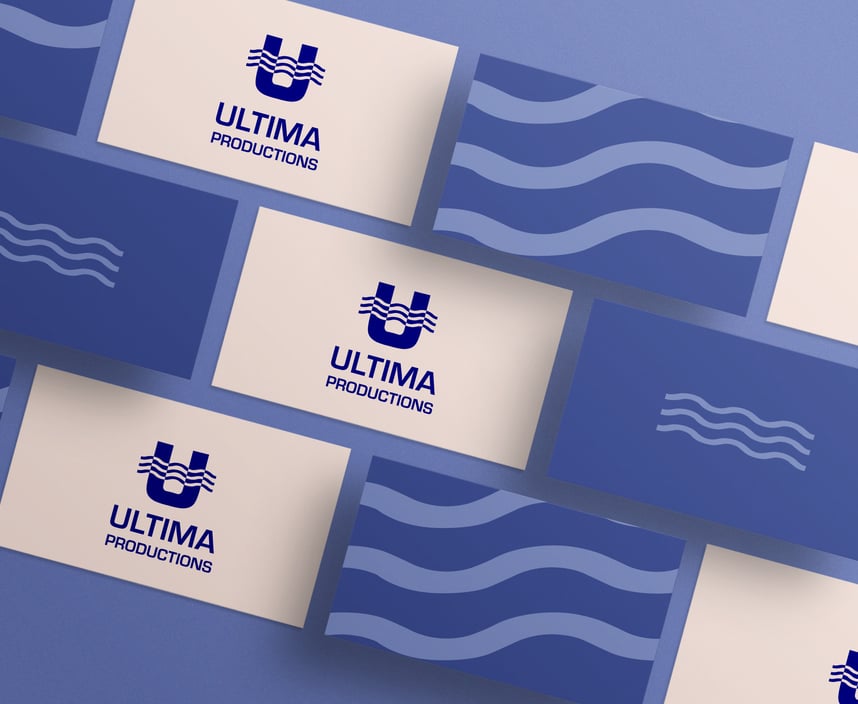 For this project I created a logo and developed a branding suite for a fellow multimedia student in the Visual Communications program.

They wanted a minimal, geometric logo that would work well in different applications like business cards and clothing. They also wanted the multimedia aspect of their company to be evident in the logo, so they chose a design that combined their name with soundwave icons.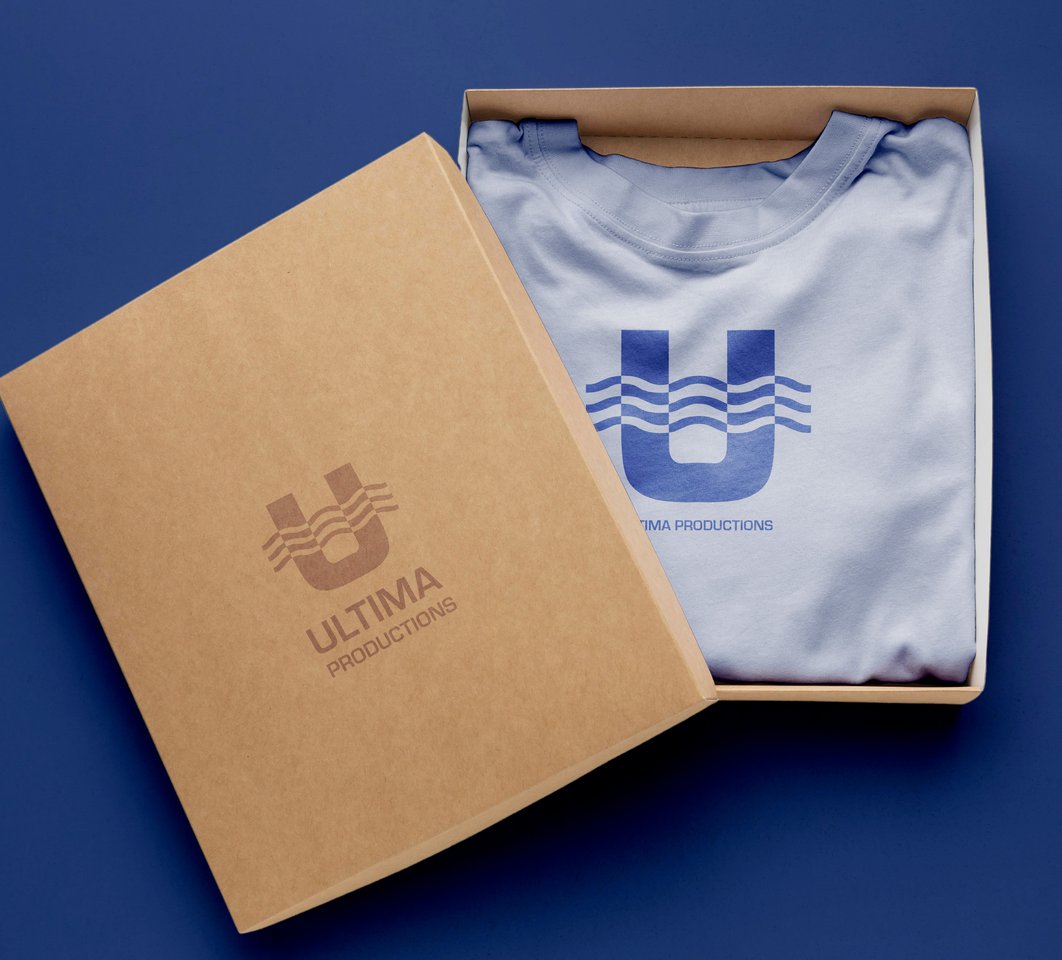 I played with blues to further the sound waves concept and create a cool and calm vibe.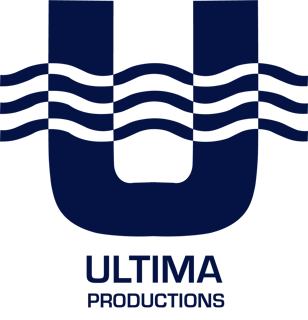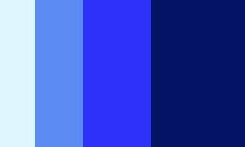 The aim of this shoot was to portray playful courage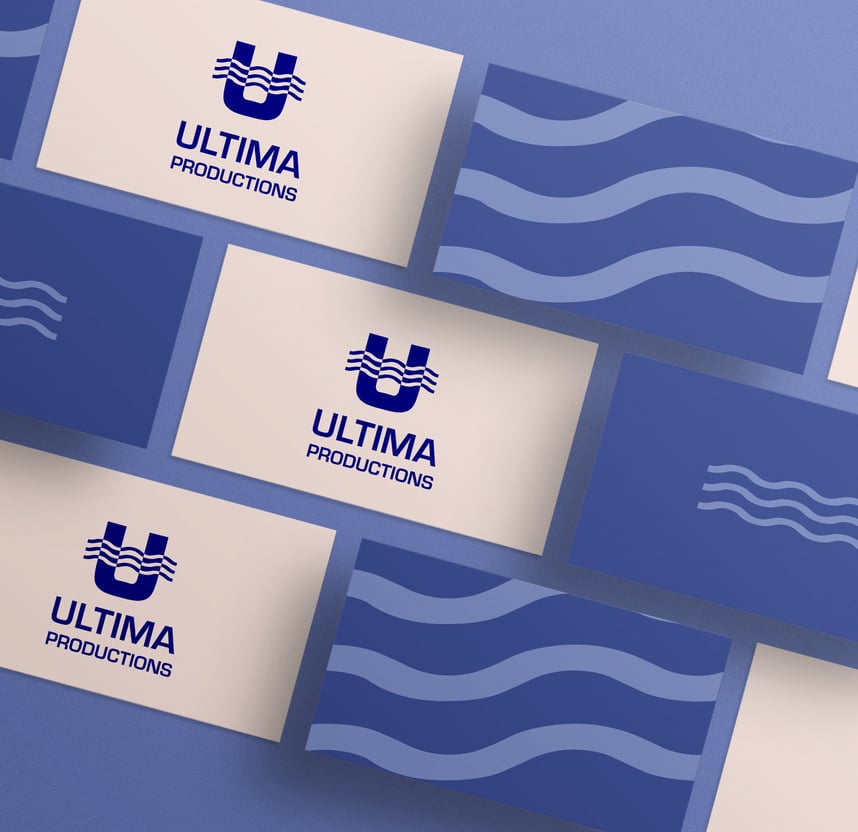 The client said that they would eventually like to see their logo used on clothing such as shirts or hats, so I worked with the logo on clothing and packaging.